Organise a unique company outing in our Axe Throwing Bar
Whether it's your monthly get together, annual conference or you're in need of something fun for new clients… we'll provide a social like no other.
Planning your Christmas party? Find out more about Axemas at Whistle Punks
Company outing in Scheveningen
Our axe throwing bar is located on the Noordboulevard in Scheveningen. We offer no less than 16 secure courts where up to 96 guests can throw axes. So there is more than enough space for small and large indoor company outings in our Indoor Axes Throwing bar.
We are one of the first locations in the Netherlands where you can throw axes.
Would you like to have a bite to eat? That is also possible. From snacks to a complete dinner!
Axe throwing is social, competitive and exciting. This makes it a perfect activity for a company outing.
You just have to do this at least once
Everyone really enjoyed doing it. Very original. We were super fanatical about the fun game element, the landmine.
Fun to do as a company outing! You just have to do this at least once.
Bijlwerpen is the ideal outing for birthday parties, company events, bachelor parties and an evening with friends or family.
Why axe throwing is the perfect company outing
Ideal for team building
It is a sporting activity
It's a complete experience – food, drinks and fun
Safe and fun environment
A new and unforgettable experience
Make it a tournament your colleagues will never forget!
Want to learn more about Axe Throwing? Take a look at our Axe Throwing 101 Page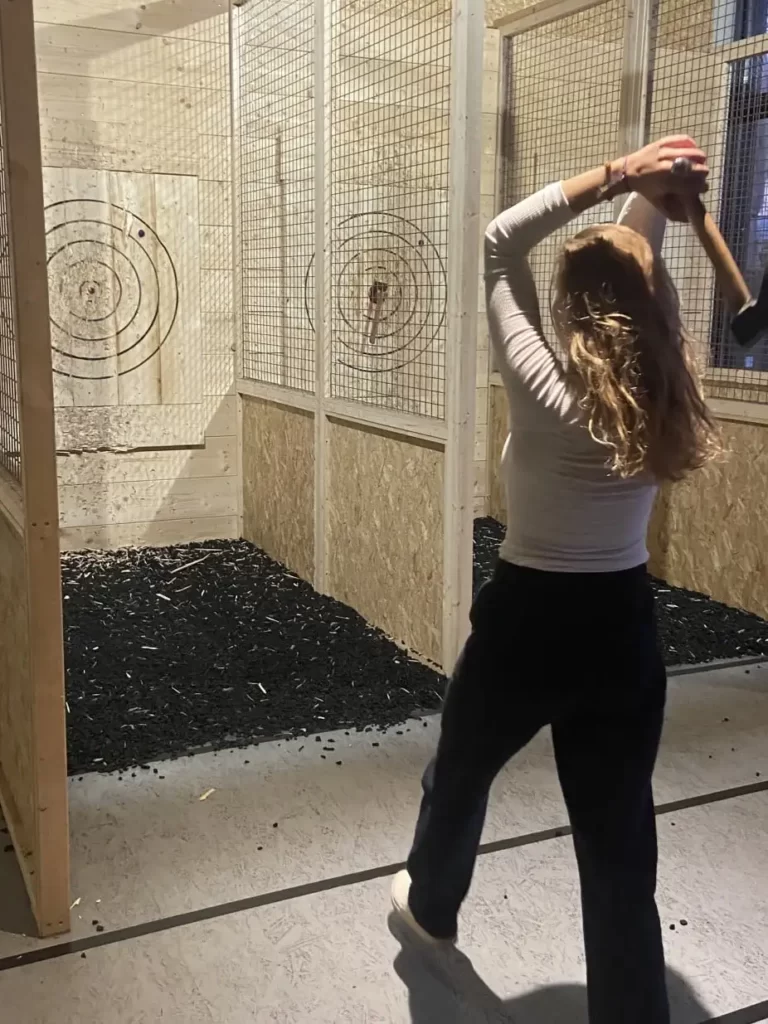 Axe throwing is a new activity for many people. That is why we take plenty of time during the company outing to teach everyone the basics of axe throwing. In about 15 minutes our lane coaches explain how to handle an axe safely and how to score big! 
Companies that have been here before